"It has been an incredible year in our collective struggles seeking justice for those forced to flee their homes.
Having arrived in the UK from war-torn Afghanistan in 1999, I know how important a warm welcome and fair and compassionate approach to refugees is.
But this year we observed unspeakable tragedies in the asylum journey, the asylum system and in UK government policy formation. The radical changes introduced through the Nationality and Borders Bill are beyond the ability of one organisation to deal with. We are facing a new distinctive context; an unprecedented time of hostility towards refugees.
In the face of this hostility, you have shown solidarity standing together with refugees. As a campaign coalition, we've grown to almost 400 organisations including trade unions, international development charities, children's rights groups, citizens advice bureaus, and faith, as well as national and local refugee-led and service groups. Our strategy to mobilise a movement who share our common values, and through you reach the sympathetic but not yet active, to influence the media narrative and push for concrete wins inside parliament, is still sound. We're in this for the long haul but we can't do it without you."

Sabir Zazai, Chair of Together With Refugees and CEO Scottish Refugee Coalition
Highlights of 2021
Public launch of the Together With Refugees coalition in June
Together With Refugees launched publicly on 1 June 2021, making headlines with a news story about the many women and children that would be abandoned under rules proposed in the New Plan for Immigration. Two in every three women and children that the UK currently accept as refugees, would be turned away in future.
70th Anniversary of the UN Refugee Convention in July
Seven refugees from seven decades and seven countries came together to mark 70 years of the Refugee Convention, in a recreation of the original photo of the signing. We used the opportunity to showcase the lives of refugees who have made their home in the UK. After being granted refugee status they all went on to become valuable members of their communities and their countries. You can see the full story here.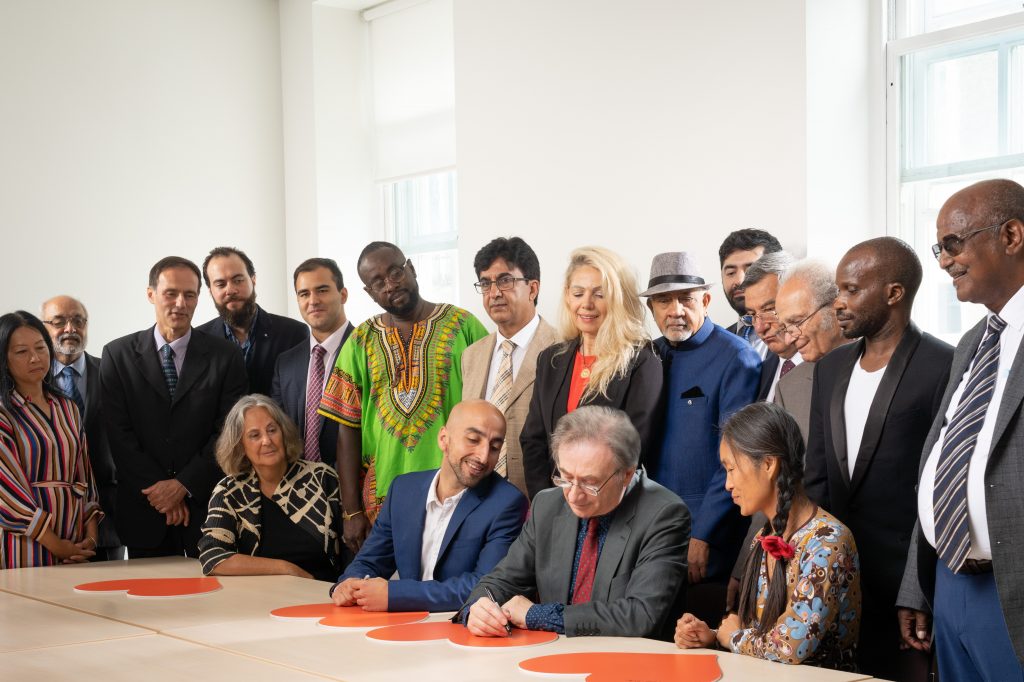 Week of Action October
Between the 18th and 24th of October, hundreds of people, from Lewes castle to Glasgow trades hall, Brighton to Tynemouth beaches, joined our Week of Action – to show support for refugees and reject the cruel anti-refugee bill. Creativity was abound as beaches, cathedrals, town halls, city squares, village churches and beyond presented their orange hearts.
Letter to the Prime Minister urging a rethink on Borders Bill in October
To support the week of action, 40 celebrities from stage, screen and radio, some with lived experience as refugees or family who are, or who would be persecuted in many countries around the world for who they are, wrote an open letter to the Prime Minister calling on him to rethink the government's approach to refugees. Signatories supporting Together With Refugees calls for a kinder, fairer, more effective asylum system included Olivia Colman CBE, Shappi Khorsandi and Riz Ahmed.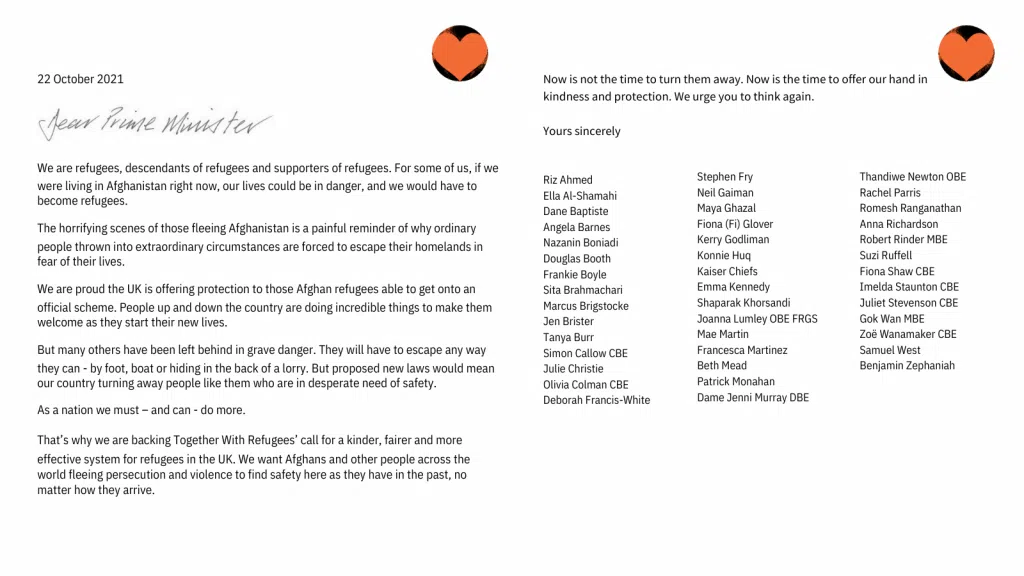 Vigils for Channel crossings in November
In November, we collectively mourned and remembered the lives of those lost trying to reach safety, in the wake of one of the worst tragedies to take place in the English Channel. Vigils took place across the country, reminding us now more than ever the importance of our movement.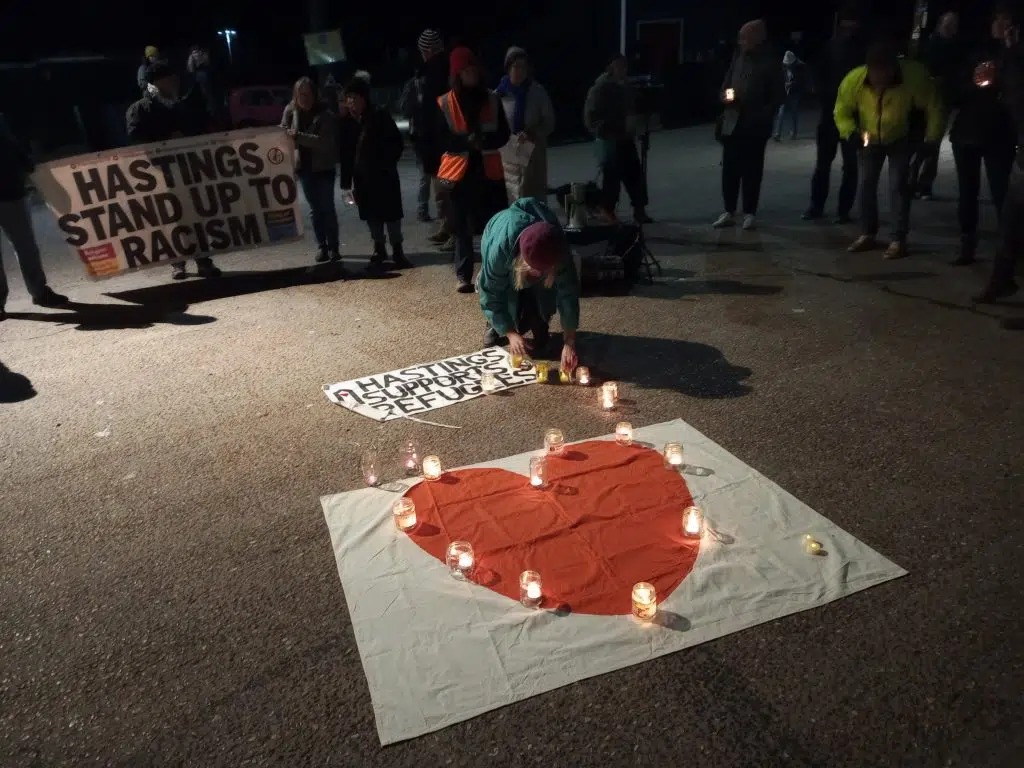 Show Your Heart events in December
December was a key moment in our joint efforts to make our elected representatives take note about deep concerns of the cruel and inhumane Nationality and Borders Bill. Local groups sought to seek support for key amendments from their MPs. Groups around the country wrote to their MPs.
Local groups staged events in their streets, towns, homes and windows as the Nationality and Borders Bill was debated in the House of Commons.